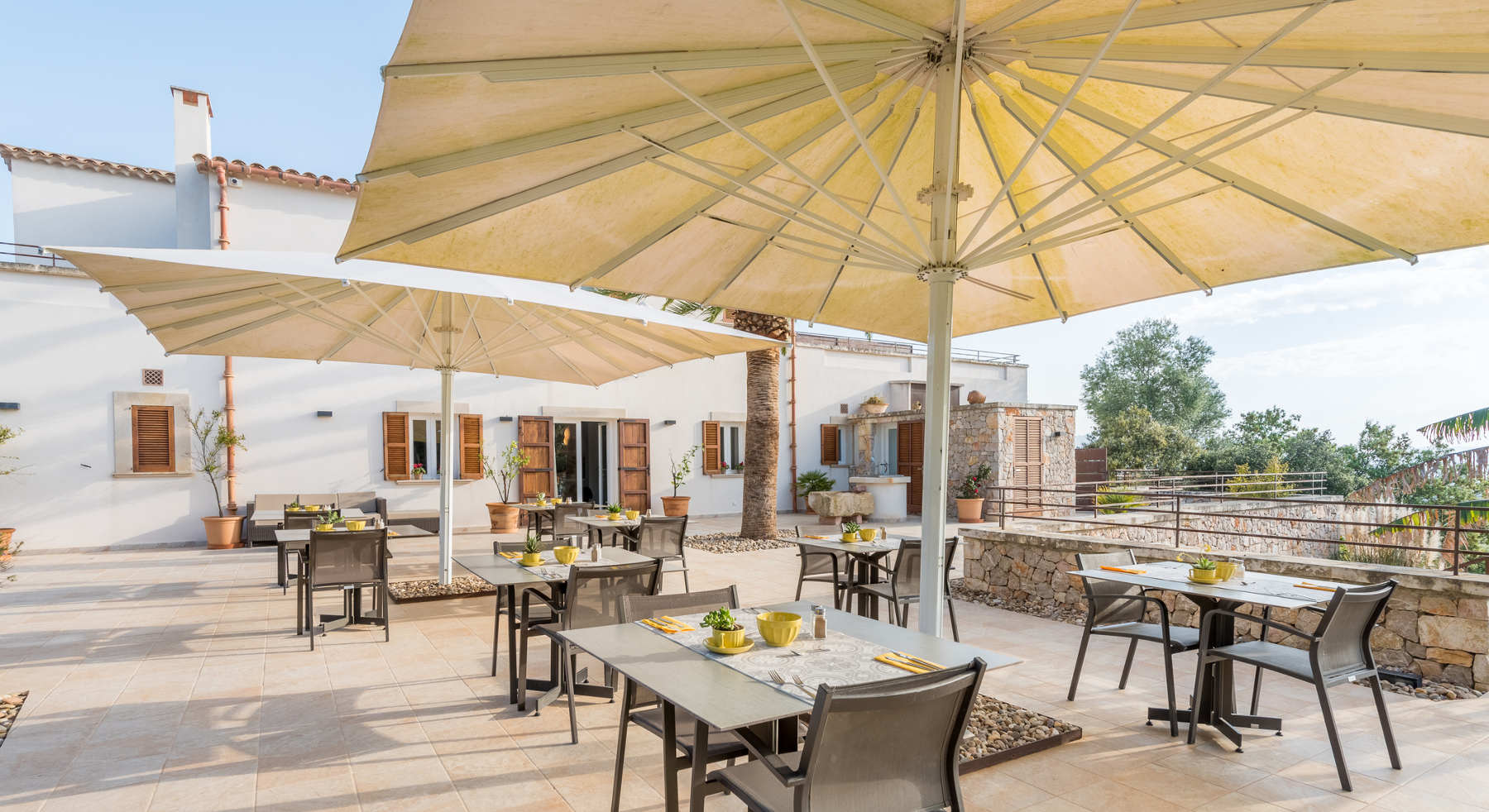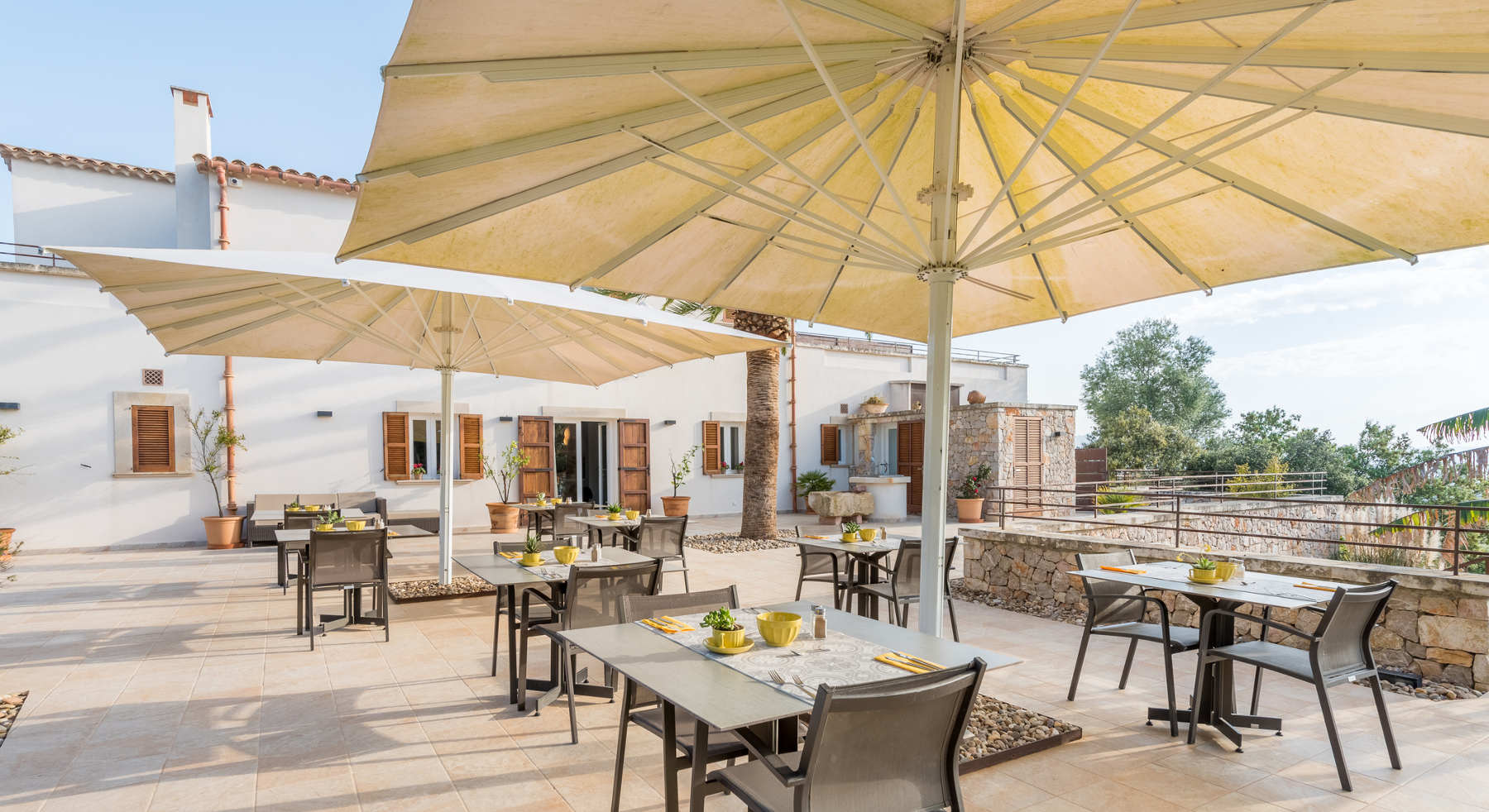 These patio umbrella accessories are the perfect addition to your outdoor yard, pool, or patio. Set the mood with a custom hand painted umbrella, created with weather resisting paint that won't chip or melt and is designed to complement the theme of your space, be it western, tropical, or something completely original. If you are hoping to pull off a tiki theme, our 11' Wood Market Umbrella with Thatch-like Poly Canvas will be the perfect shady addition to your space and will perfectly match your outdoor tiki bar theme. This umbrella has a 1 year warranty, guaranteeing a summer of shady and exotic fun.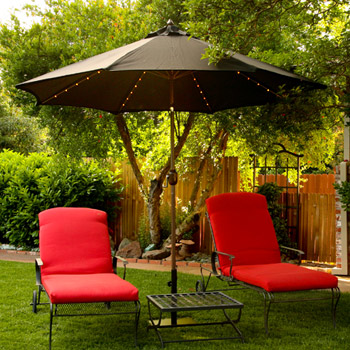 Thatch-like Poly Canvas Umbrellas
This market umbrella, standing at 11', features a thatch top and is perfect for restaurants, backyards, your patio, or poolside. As far as patio umbrella accessories go, this one is especially fitting when you are going for a tropical theme, and can help you achieve your aesthetic goals when throwing a party or trying to attract or keep customers. The pole is made of Asian hardwood and, standing at 11 feet and with a diameter of 1 and ¾ inches, is finished using a medium stain to complete the look. To further round out the look, this umbrella has pins and fittings made of brass to further enhance the visual appeal.
We also want to assure you that when you buy through MJJ Sales you are buying with a company willing and able to support your purchase long after you make it. Therefore, the one year warranty this product features should help put your mind at ease so you can sit back and relax, or encourage your customers to do so, in the shade provided by your new market umbrella.
Hand Painted Umbrellas
While our umbrellas are more than enough to bring a decorative theme together for your business or home, we also offer patio umbrella accessories, such as hand painted umbrellas, to further enhance the overall look of not only the umbrella, but the entire space. There is perhaps no greater opportunity to offer a pop of color into your patio or business than through the addition of hand painted umbrellas, and we offer them on a limited basis.
Call for more information regarding hand painted umbrellas at 916-444-8188 or you can also visit www.paintmisbehavin7.com for more information on all the various styles you can choose from when deciding on these patio umbrella accessories. Just make sure you mention that you came across them and our other umbrella accessories while shopping at Just Umbrellas!
We do offer quantity discounts as well for businesses selling furniture and patio furniture. We also offer them for resorts, churches, tennis clubs, etc. Please contact us if you would like to hear more about our discounts on large quantity orders. You can also email with your request for more information.