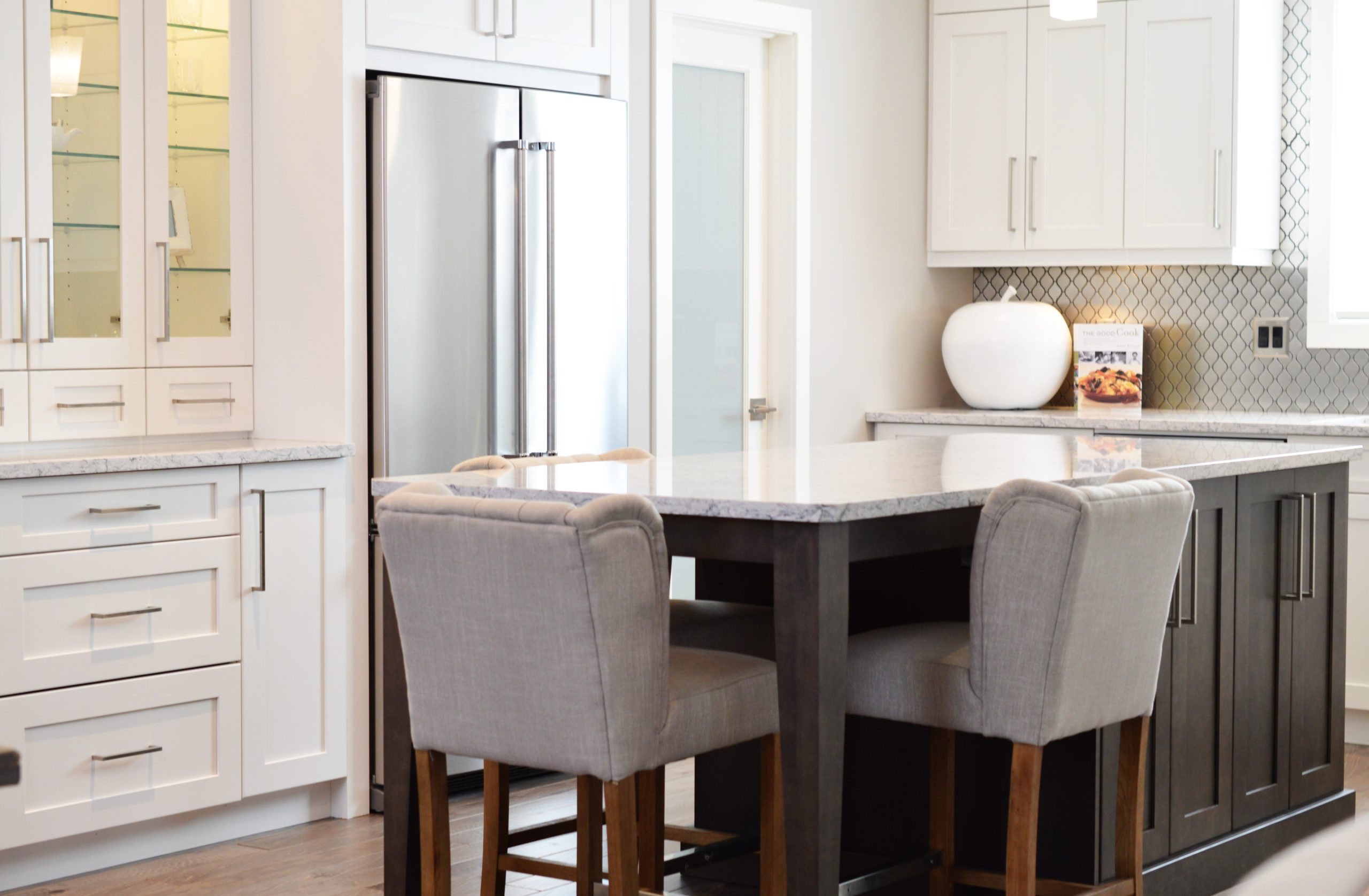 When you're a homeowner, your to-do list can feel like it's never-ending. The thought of starting another home improvement project can seem overwhelming, but you don't have to take on the biggest tasks all at once to feel like you're getting anything done. A lot of smaller projects can be done over the course of a weekend and won't even cost that much. You'll be able to cross something off the to-do list, and you'll free up time you can use later on to deal with the bigger stuff.
Update Trim and Molding
If you have outdated trim or molding in your home, consider an upgrade. Trim helps add architectural detail and character to a space. In addition to installing standard baseboards and crown molding, consider adding beadboard wainscoting, wall frames, or an archway. If you wish to keep the existing trim and molding in your home, consider updating it with a fresh coat of paint.
Organize Your Entryway
Your entryway should be a beautiful, functional space, not a catchall for shoes and coats. To calm the chaos, use some simple organizational strategies that all members of your family can follow. Consider adding low, open baskets for things like sports gear, a rack for shoes, and a caddy for things like keys and mail.
Declutter the Closet
Having too many clothes, shoes, and accessories can make it difficult to find space for anything in your closet or find things inside when you need them. Decluttering your closet can help simplify your wardrobe by making it easier to find the pieces you want to wear. Start by getting rid of things that you don't want or need anymore, then organize the rest.
Change Your Cabinet Hardware
New cabinet hardware in your kitchen or bathroom can make a drastic difference in the overall look of these spaces. Consider switching out your old cabinet hardware for a new color or style. Whether you prefer traditional bronze pulls and knobs or more contemporary tubular drawer pulls in brushed nickel, you're sure to find a style that works with your home's unique style.
Replace Your Showerhead
Create a spa-like experience in your bathroom with a quick change of your showerhead. While a good showerhead can last for years, it will eventually start to get old and dated. Updating your showerhead can also be good for the environment: A more efficient model can cut down on your water use.
Repaint the Front Door
Your front door affects your home's curb appeal more than you may think. Fresh paint on your front door can transform the look of your home with only a small investment. Consider painting your front door with a bright, cheery color that will welcome visitors to your home.
Add a Kitchen Backsplash
The walls behind your sink and stove can get splattered with all types of things, from water to grease to spaghetti sauce. A wipeable backsplash makes it easy to keep your kitchen surfaces cleaner. A new backsplash can also add a pop of color to your space or have an interesting design. Tiles often come in 12-inch square sheets backed with mesh for fast and easy installation.