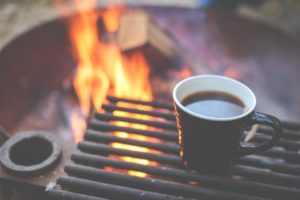 Winter weather often drives people out of the cold and into their warm houses. However, you don't need to stay cooped up indoors when the temperature drops. With a few minor adjustments and additions to your patio, you can create a warm and cozy outdoor space where you can relax and entertain year-round.
Add a Heat Source
Enjoy your patio longer by adding a heat source designed for outdoor use. Outdoor fireplaces, portable fire pits, chimineas, and heat lamps are all great options. If your budget allows, you may also want to consider installing radiant heating on your deck or patio. Heated tile or radiant flooring will help keep your outdoor space warm while also melting snow and ice. Another way to stay warm and relaxed on your patio is with a hot tub. A bubbling hot tub heated up to 102 degrees Fahrenheit provides instant warmth and relaxes tense muscles.
Weatherproof Your Furniture
Bring the comforts of inside out to your patio. Layer fuzzy blankets, throws, and pillows on your furniture and cuddle up when the weather gets chilly. While most outdoor furniture is designed to last through the seasons, some materials are more resilient than others. When you are furniture-shopping, opt for patio furniture constructed of materials like powder-coated steel, polyresin wicker, or teak. For even more protection against the cold, consider putting cozy furniture covers over your couches, chairs, and benches.
Upgrade Exterior Lighting
The winter season means shorter days and less sunlight to brighten up your outdoor space. Fortunately, the right exterior lighting can create a warm glow and improve your outside experience. There are many different options for outdoor lighting, ranging from subtle fairy lights to more intense flood lamps. Candles are also an inexpensive way to add mood lighting and can be purchased for just a few dollars. You may also want to light up walkways with path lighting such as solar-powered lamps.
Create Shelter
While piles of blankets and pillows can help tame the cold, harsh winds can continue to make it feel extra-chilly. Creating a barrier between you and the elements can help keep your outdoor space a little warmer. Consider options that can be useful in both the winter and summer, such as a remote-controled retractable canopy. Also, find ways to block the sides of your patio, such as with heavy drapes or roller blinds. Patio curtains can be useful for both blocking winds and creating a sense of privacy.
Cook Outdoors
Add a grill or outdoor kitchen to your patio this winter. Not only can you take advantage of the extra heat emitted from the grill, but you can also stay warm by consuming warm foods. Feast on some grilled pizza, rib-eye steaks, or fish. You can also use up some of your veggies harvested from the garden, such as squash, carrots, tomatoes, or peppers. Wash it all down with a warm beverage, such as chai, eggnog, or hot cocoa, to keep you and your guests nice and toasty.