A brilliant bouquet of flowers is a Valentine's Day essential, but while red roses are the most common type of flower given on this day, they're far from your only choice. From peonies to succulents, fresh flowers attached to a handwritten card can be a meaningful way to say "I love you!" Think about your loved one's preferences, then consider these alternative flower options.
Peonies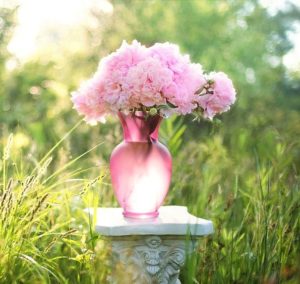 Surprise your sweetheart with a vase of beautiful peonies. This flowering plant is much loved throughout the world for its extravagant blossoms and memorable scent. You can find peonies in a wide range of color options, such as pink, white, red, and rose. There are three main types of peonies to choose from: tree peonies, Itoh peonies, and herbaceous peonies. While tree peonies prefer light shade, herbaceous and Itoh peonies require full sun to thrive.
Tulips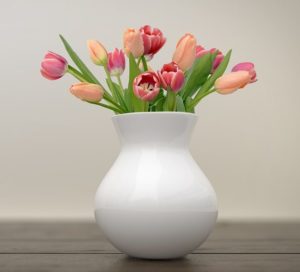 Tulips are a spring-blooming perennial known for their unique shape and bold colors. The blooms of a tulip have three petals and three sepals, which give the flower a nearly perfect symmetrical shape. Tulips are most often seen in pink, white, yellow, or red, but you can also find them in deeper shades like purple, maroon, and black. The red tulip symbolizes perfect love, making it an ideal gift for Valentine's Day.
Daisies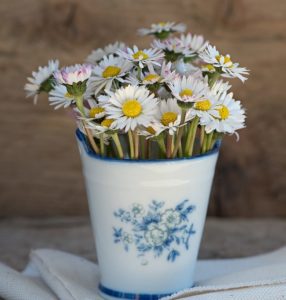 The common daisy is composed of delicate white petals surrounding a yellow center. What makes daisies so unique is that they are actually made up of two types of flowers: white ray florets and disk florets. While daisies are most commonly seen with white petals, some species produce other colors. Gerbera daisies can be found in yellow, pink, orange, red, light purple, and peach. Fresh daisies arranged in a wicker basket makes for a charming Valentine's Day gift.
Orchids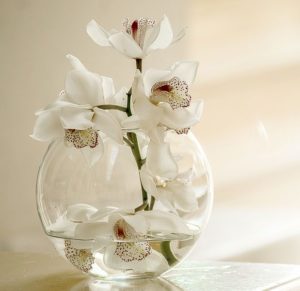 Orchids have a certain elegance about them that makes them a great gift choice for someone you love. The blooms of orchids are often colorful and fragrant and can be found in numerous colors, such as pinks, yellows, reds, and greens. Cymbidium and anthurium orchids in particular are excellent gift options, as they are long-lasting and will usually remain beautiful for up to four to six weeks.
Hydrangeas
With their big, bold blooms, hydrangeas remain one of the most popular flower bouquet options for Valentine's Day. This eye-catching plant changes color based on the pH level of its soil; you can make pink hydrangeas turn blue by increasing the acidity of the soil, and making it more basic will turn blue blooms pink. Most hydrangeas range from pink to blue and various shades in between, such as pale lavender and violet.
Succulents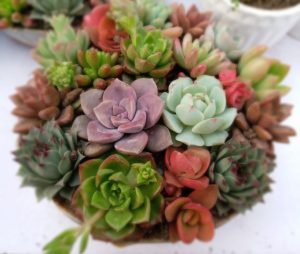 While most people do not think of succulents when choosing Valentine's Day flowers, these mini plants can still be beautiful and meaningful. Succulents have become increasingly trendy as of late due to their easy-to-care-for nature and wide variety of species. Succulents also live much longer than your ordinary bouquet of red roses. With proper care, a succulent plant can live a decade or more!