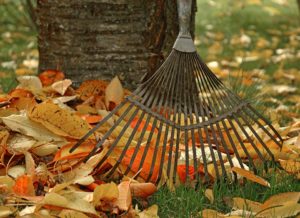 Owning a home has a lot of advantages, but it also comes with plenty of responsibilities. To keep your house in top shape, it is important to keep on top of home maintenance, which includes things you'll need to do all year round. Follow this schedule to make sure that you don't forget any of these important tasks, so you can keep your home's value up and lower the odds of expensive problems down the road.
Spring
Clean gutters and downspouts. Pull out loose leaves, twigs, and other debris, and use a hose to check for proper drainage.
Schedule a HVAC tuneup. Remove any debris around your air conditioning unit, and change the filters. Make sure to have an HVAC professional take a look at it well before hot weather arrives.
Reseal exterior woodwork. Wood fences, decks, railings, and other outdoor structures may need to be stained or sealed every few years.
Wash siding with a pressure-washer. This will help prevent mold from growing and keep your home looking clean and tidy.
Inspect doors and windows. Look for holes, cracks, or breaks where air could escape. If you have screened windows, fix tears to keep bugs out.
Summer
Have your air ducts cleaned to prevent pollen, dust, and other allergens from settling in your home.
Check to ensure that all of the smoke and carbon monoxide detectors in your home have fresh batteries and are in good working order.
Check for leaky pipes, which can cause mold and mildew growth and higher water bills. Look for signs of a possible leak, such as reduced water pressure.
Landscape to boost curb appeal. Aerate and fertilize the lawn, edge the gardens, lay down fresh mulch, and prune shrubs and trees.
If you plan to spend time hosting backyard barbecues, thoroughly clean and sanitize your grill.
Fall
Fix cracks in concrete paths and driveways. When water freezes and expands in concrete cracks, small cracks can quickly turn into large cracks.
Clean and stow your lawn mower.
Rake and bag leaves. A thicker layer of leaves on the ground can inhibit spring growth.
Bring outdoor furniture in. If you live in a climate prone to snowstorms or other severe weather, consider storing your outdoor furniture in a garage or shed.
Remove garden hoses from spigots. Leaving hoses attached can cause water to back up and freeze, which could potentially cause the pipes to burst.
Winter
Check your chimney: Creosote buildup can cause chimney fires. Consider having your chimney cleaned by a professional.
Replace weather stripping around door frames and windows to help prevent unnecessary heat loss.
Insulate pipes with foam insulation. This includes pipes on outdoor walls and in uninsulated spaces like attics and crawlspaces.
Bring seasonal tools indoors, and give them a coating of lightweight oil to prevent rusting.
Empty outdoor flower pots. Ceramic, clay, and glass pots can crack or break when moist soil freezes and expands.