Thinking about replacing your old concrete-slab patio with pavers? That's a good idea: Patio pavers are practical and typically last longer than poured concrete. They're also easy to replace if one part of your patio gets damaged. Patio pavers can be found in countless colors, shapes, and designs to complement any space. Before you decide on the details of replacing your patio, you'll want to consider your budget, color scheme, and overall design. Also, you'll want to learn about the available paver surfaces, such as textured, smooth, or tumbled, and the different materials that they come in so you can make an informed decision.
Concrete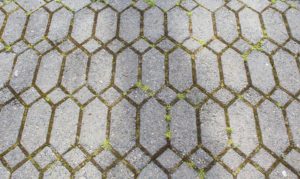 Concrete pavers are an affordable option for home patios due to their low cost, easily installation, and non-skid surface. These pavers allow for ample design creativity, as they can be found in a lot of different shapes, colors, and patterns. Concrete pavers are extremely dense, making them highly durable and resistant to heat, frost, and heavy loads.
Stamped Concrete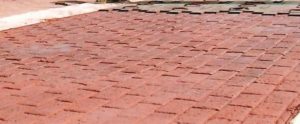 Stamped concrete pavers are known for their visual appeal, affordability, and ease of maintenance. These pavers add instant curb appeal, so installing stamped concrete on your patio can increase the resale value of your home. Stamped concrete can also be customized to mimic the look of segmented paving or natural stone.
Flagstone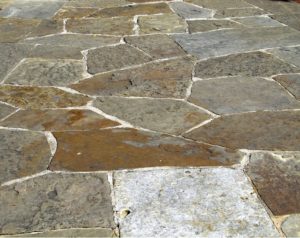 Flagstone is a highly durable and slip-resistant paving material that is easy to work with and looks more natural than other paving options. It's acid-resistant, meaning it can be laid directly on top of soil, and it's also really dense, so it resists damage from freezing and thawing. Flagstone pavers are one of the thinnest paving materials, too, making it fairly user-friendly.
Bluestone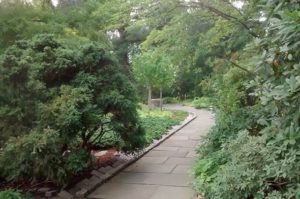 Bluestone is a type of natural stone often used for walkways, patios, and other outdoor projects. Its high density allows it to withstand harsh weather conditions, and its gritty texture makes the surface anti-slip. As bluestone is porous, it must be sealed to protect it from scratches and stains.
Brick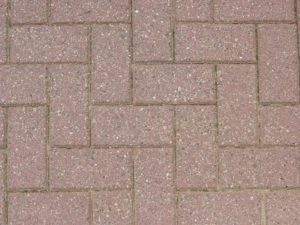 Brick is a traditional paving material that has a classic look and long-lasting color, and it needs a minimal amount of maintenance. As brick is made from natural clay, it's an environmentally friendly option, too. It doesn't take long to install and can usually be laid in any type of weather. Brick also has a natural textured surface, which makes it slip- and skid-resistant.
Cobblestone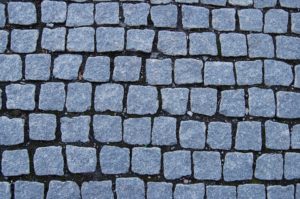 Cobblestone pavers can be found in a wide range of colors and are extremely durable. When properly sealed, cobblestone is resistant against stains. If a paver gets damaged, it is very easy to remove and replace the affected stone. If you want a touch of old-world charm in your backyard, cobblestone is an excellent option.
Travertine
With its non-slip surface, resistance to damage from freezing and thawing, and fade-resistant properties, travertine remains a popular option for patios. Travertine pavers are made of natural stone and can be found in a variety of sizes and shapes. Travertine looks great as a patio but can also be used for borders, edging around flower beds, and stepping stones in the garden.
Limestone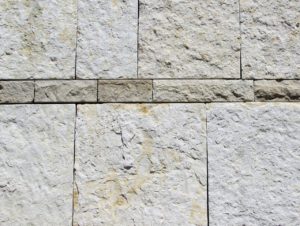 Limestone is a type of sedimentary stone that takes many years to form. Its natural beauty makes it a popular option for outdoor landscaping projects, and its non-slip nature makes it perfect for walkways, driveways, and stepping stones. You can find limestone in neutral shades ranging from light beige to dark green.