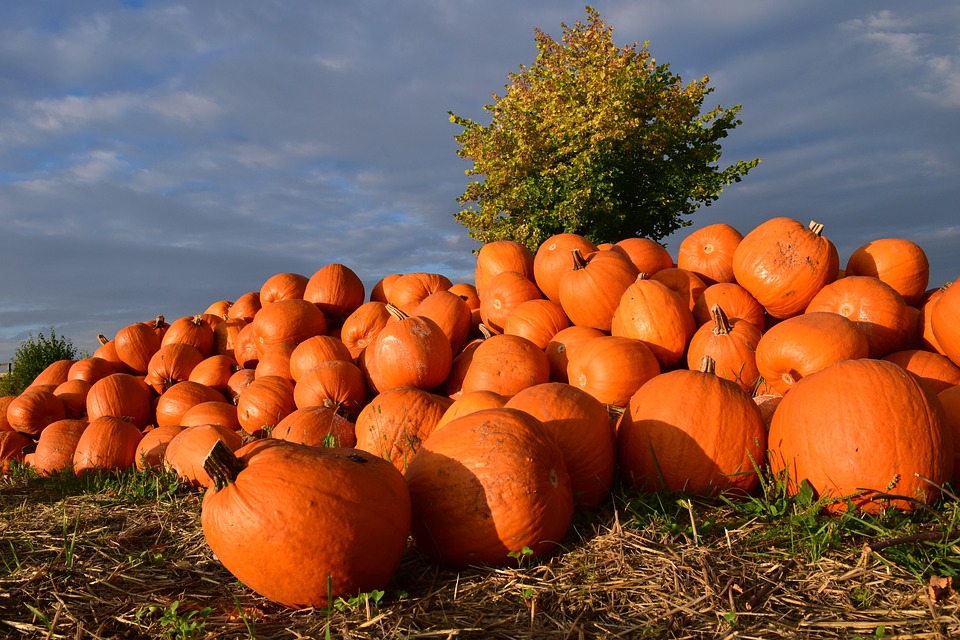 Fall is never complete without a pumpkin-themed activity, and no matter where you live, there's bound to be a pumpkin festival not too far away. Cooler autumn weather doesn't just mean snuggling up near the patio heater and watching the leaves change colors: It's also about hayrides, corn mazes, and celebrating the new season. Check out one of these great pumpkin festivals this year for some fall fun with the family.
Dallas, TX
Sept. 21 to Oct. 31, 2019
Now in its 14th year, Autumn at the Arboretum is one of Dallas's most beloved fall traditions. The festival runs for more than a month, and this year's theme is "It's the Great Pumpkin, Charlie Brown." Stop by to see creative displays featuring more than 90,000 pumpkins, squash, and gourds. Bring the family down to take pictures with the Peanuts crew and take in the array of breathtaking autumn flowers.
Elk Grove, CA
Oct. 5-6, 2019
The Giant Pumpkin Festival in Elk Grove is worth the drive for my family and many others: It draws an estimated 50,000 guests each year. The harvest celebration first began in 1994 and has been held annually during the first weekend in October. The Elk Grove Giant Pumpkin Festival features a giant pumpkin weigh-off, scarecrow contest, pumpkin regatta, pumpkin pie eating contest, and many other fun things to see and do. A portion of the proceeds from the festival benefit local nonprofits.
Ellicottville, NY
Oct. 12-13, 2019
Enjoy delicious food, carnival rides, and live entertainment at the Ellicottville Fall Festival this October. Tens of thousands of people come together to experience beautiful western New York in the fall, when the foliage begins to turn and cool weather allows for a fun time outdoors. The festival will also feature fine art, an arts and crafts show, and, of course, tons of pumpkins.
Circleville, OH
Oct. 16-19, 2019
The Circleville Pumpkin Show offers guests a lineup of fun activities, live entertainment, parades, and more. Pumpkins, gourds, and squash line the streets, and delicious fall treats can be found in every direction you turn. There will also be carnival rides, crafts, and creative pumpkin displays.
Laconia, NH
Oct. 18-19, 2019
Each year, more than 40,000 visitors gather in Laconia to experience a pumpkin festival of epic proportions. This year's New Hampshire Pumpkin Festival will host live bands and performers, a 10K/5K run/walk, a beer garden, an outdoor expo, a climbing wall, amusement rides, a car show, pumpkin bowling, and much more.
Miami, FL
Oct. 26-27, 2019
The Coconut Grove Pumpkin Patch Festival is a family-friendly event with plenty of activities for adults and kids alike. Explore the pumpkin patch, featuring thousands of pumpkins ready for picking, experience the thrills of the carnival rides, find your way out of the cornstalk maze, or decorate a pumpkin in the pumpkin decorating tent. Adults can stop by the pumpkin beer bar for a refreshing drink.